I looked forever for a model of my car with no luck. I gave up actually. I stumbled across this kit eventually- i'm not sure what "V5" refers to as these cars are the fourth generation of their body style and are commonly called the "mk4" generation Golf/Jetta. I think that made my search more difficult. Needless to say I was thrilled when I found this model. Had to get it shipped from Japan, then found one stateside as a backup.
I ordered the Sinohobby Mini Q months ago but got held up by the Chinese new year.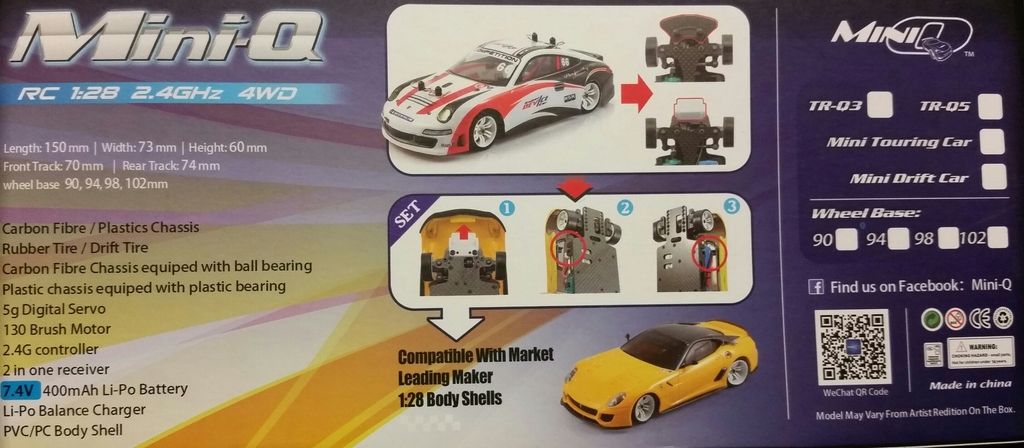 I had to order the rear gear that extends the wheelbase to 102mm elsewhere. I wish it got 1-2mm longer to match the model but it'll do! Width is perfect! I was going to make custom arms and dogbones for my RallyX to narrow the heck out of it, but this is way easier
I found some wheels that are fairly close to mine. Had to get those speed from Japan as well. Lots of cool stuff in Japan...
Here's what I'm going for:
The plastic motor mount came with a cracked piece- Banggood has great CS and I'm sure they would send a replacement but I'm just going to pick up the aluminum one. More waiting, but it'll take me a while to paint the model and mount it and whatnot.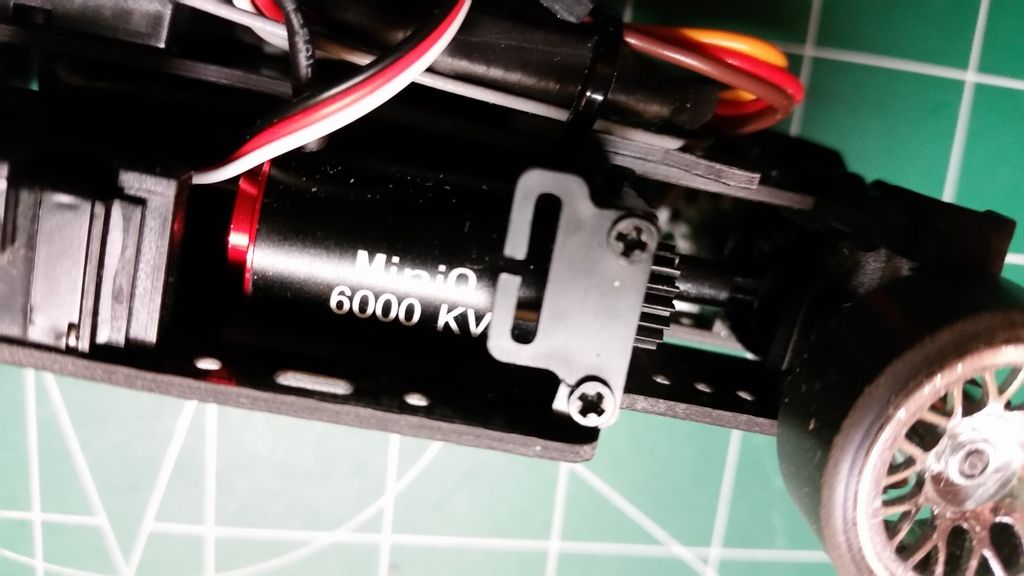 I really like the car other than that. $80 (no tx/rx). It's compatible with a lot Mini-Z parts, such as one-way front diffs and rear ones specifically for drifting, which is what I'll be using this for.