Jim's TMC tube chassis (
http://shpws.me/McPg
)
Losi Micro Baja body is a perfect fit, once trimmed up. Might throw a shell on it, haven't decided yet.
Got it painted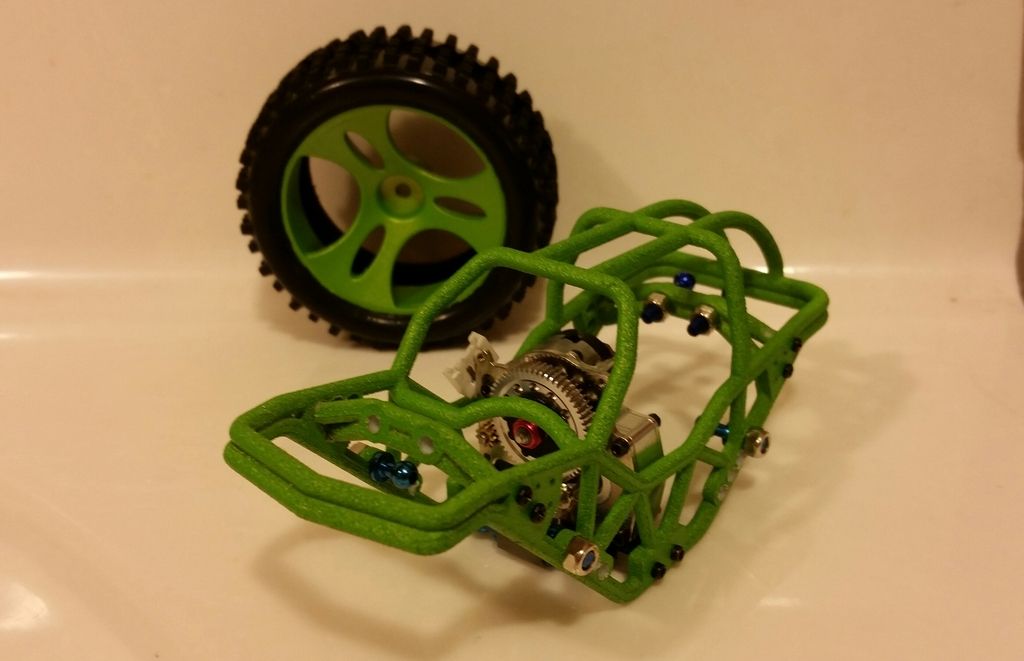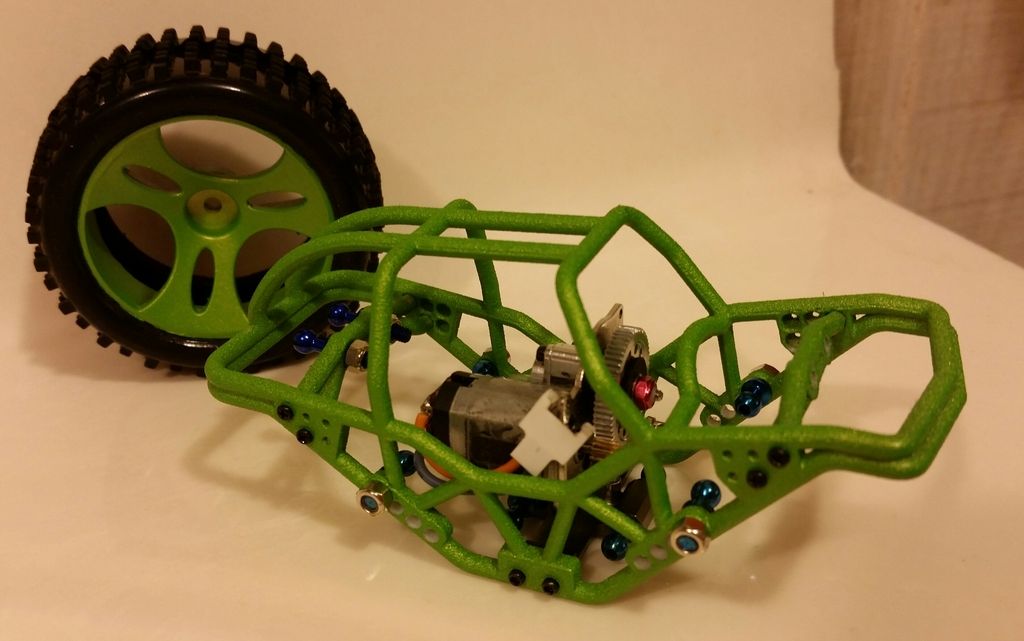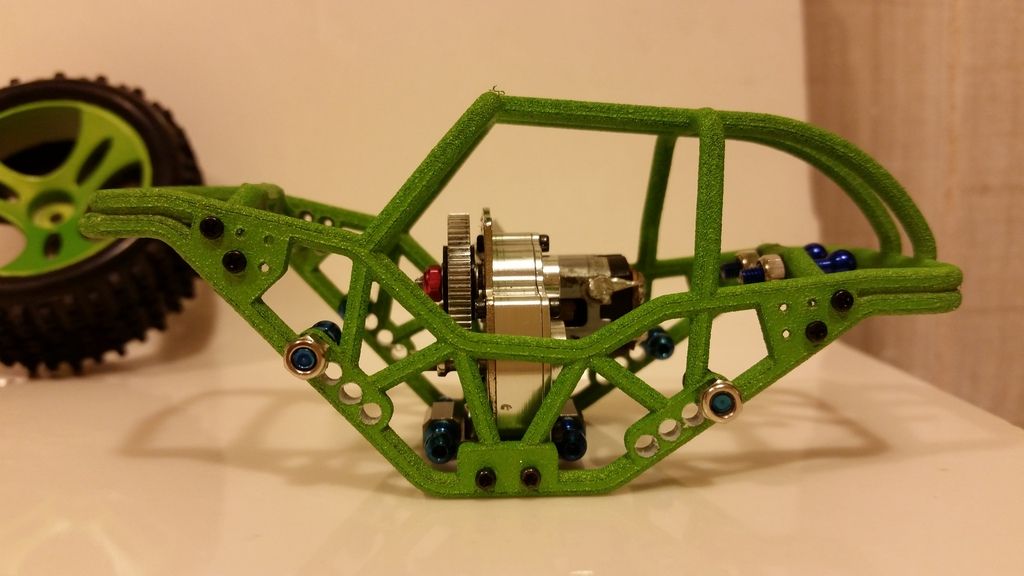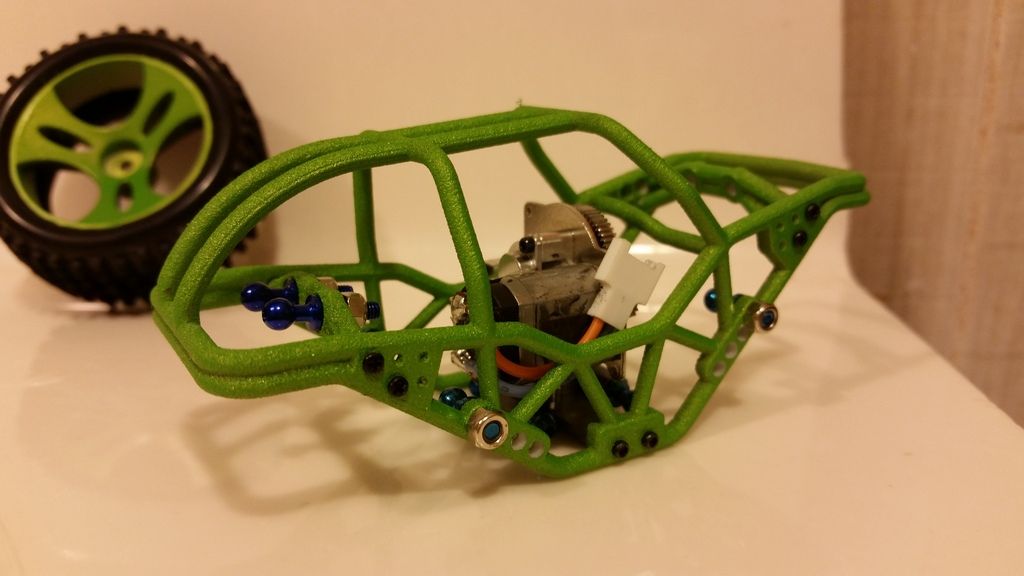 Haven't made links yet, but here's a few mocked up shots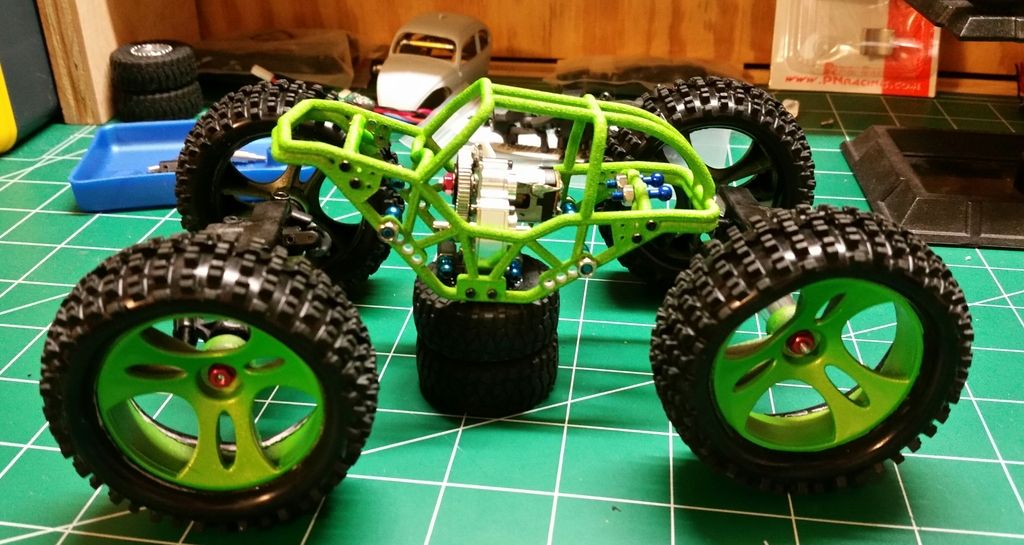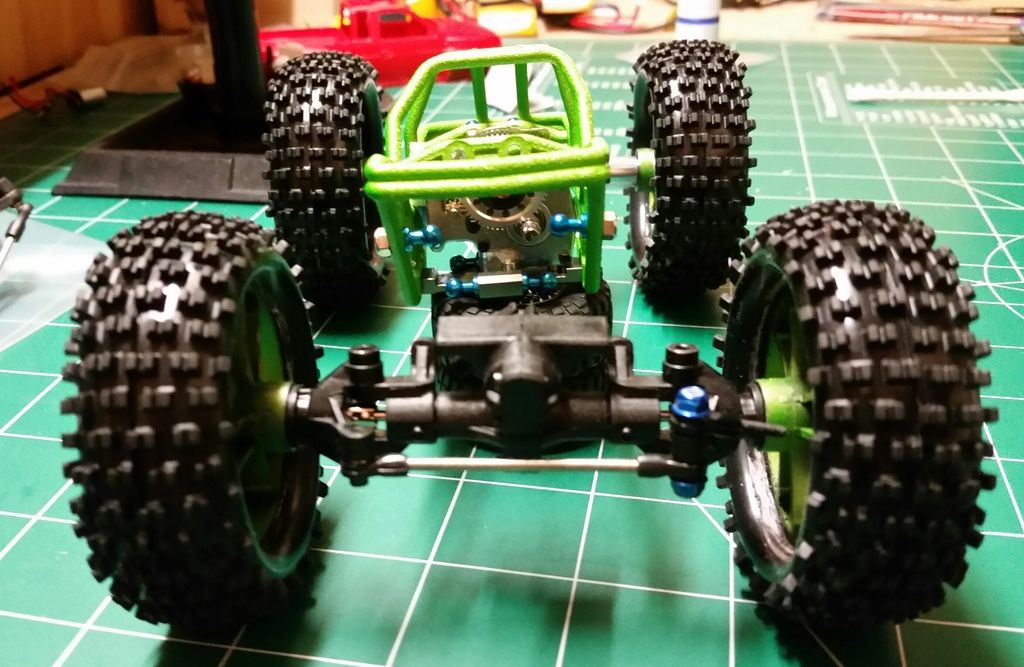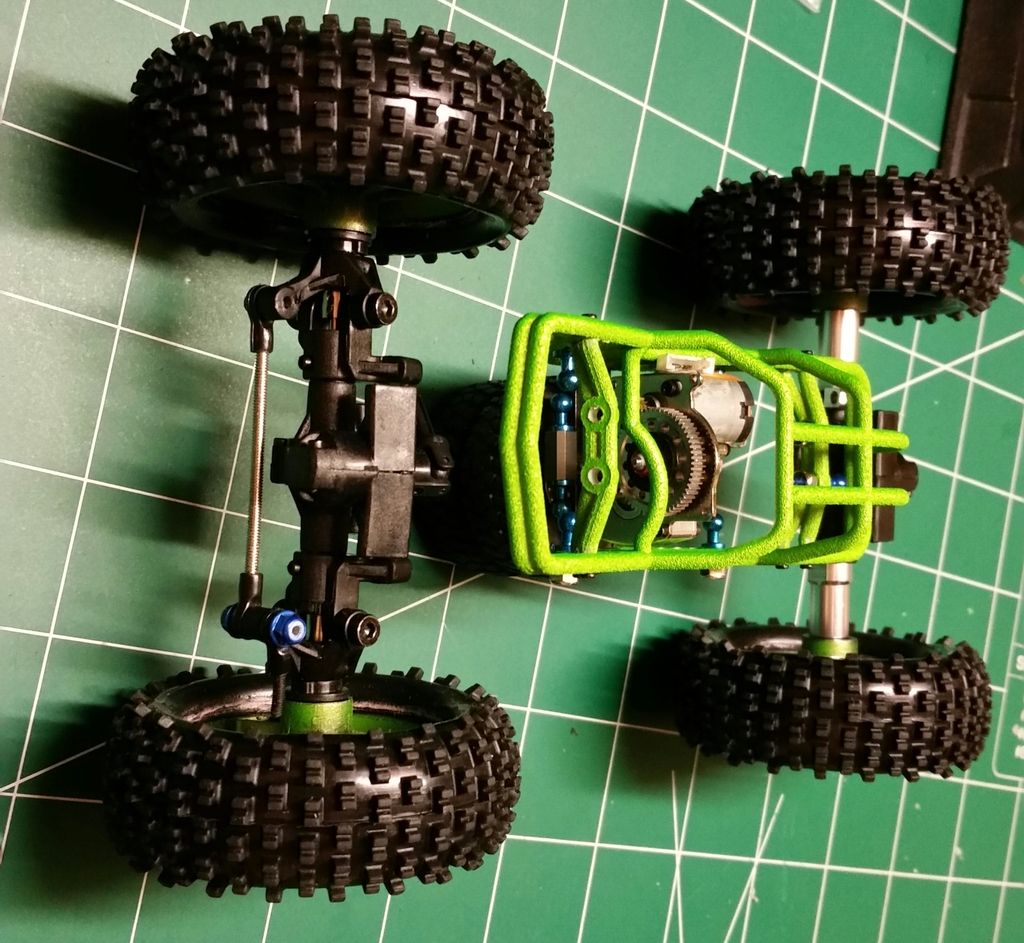 The stance is wide enough to put the battery and servo side-by-side on the front axle. Electronics on the rear. I'll making some homemade knuckle weights at each corner, similar to the 3d sketches by Dravpnir in this thread, post 14:
http://www.rccrawler.com/forum/losi-micro-rock-crawler/553445-dravpnir-tries-build-something-micro-again.html
Also working on some cvd axles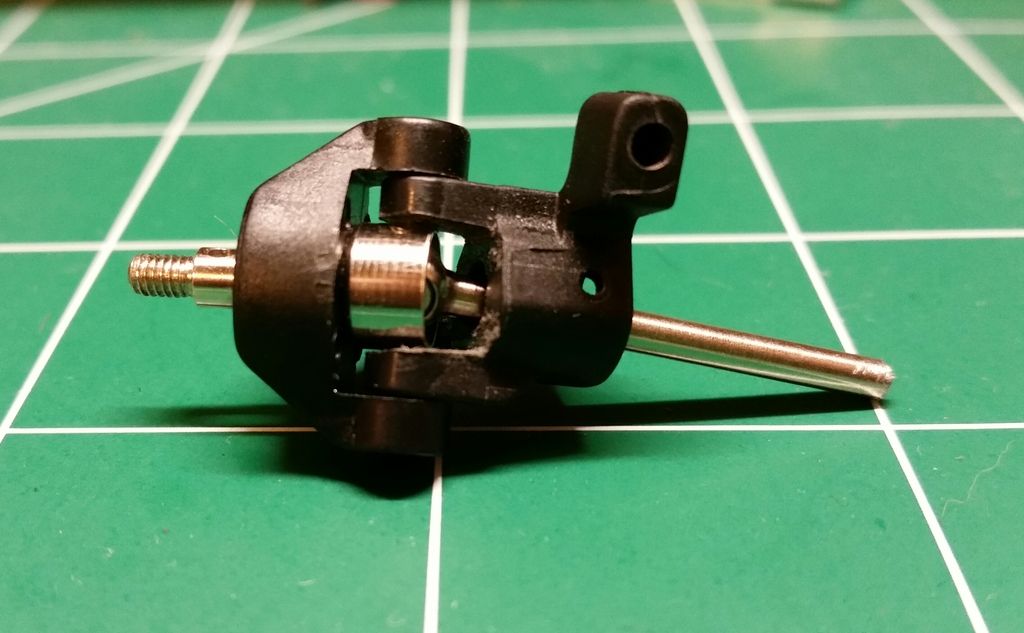 They are made from Redcat Sumo truck (not the crawler) cvd axles. These would probably work in a stock knuckle/ c-hub as pictured, just with the bearings swapped to thin bushings, and slightly trimming the c-hub "ears", but I'm going to try to make some new knuckles with larger bearings to fit these and weights built in. All in time though.