Only spot of the micro crawler/trekker I have problems with is where the front c-hubs mount to the axle housing. The plastic is very thin, and after a lot of hard use they don't hold anymore and a bunch of play develops between the c-hub and axle. If you've had this problem or just want to bullet-proof your rig, this will help.
I used a 13mm long piece of 3/16" thick wall tubing.
Ream out the center of the axle so the tube is a press fit. Be careful not to damage where the bearings sit.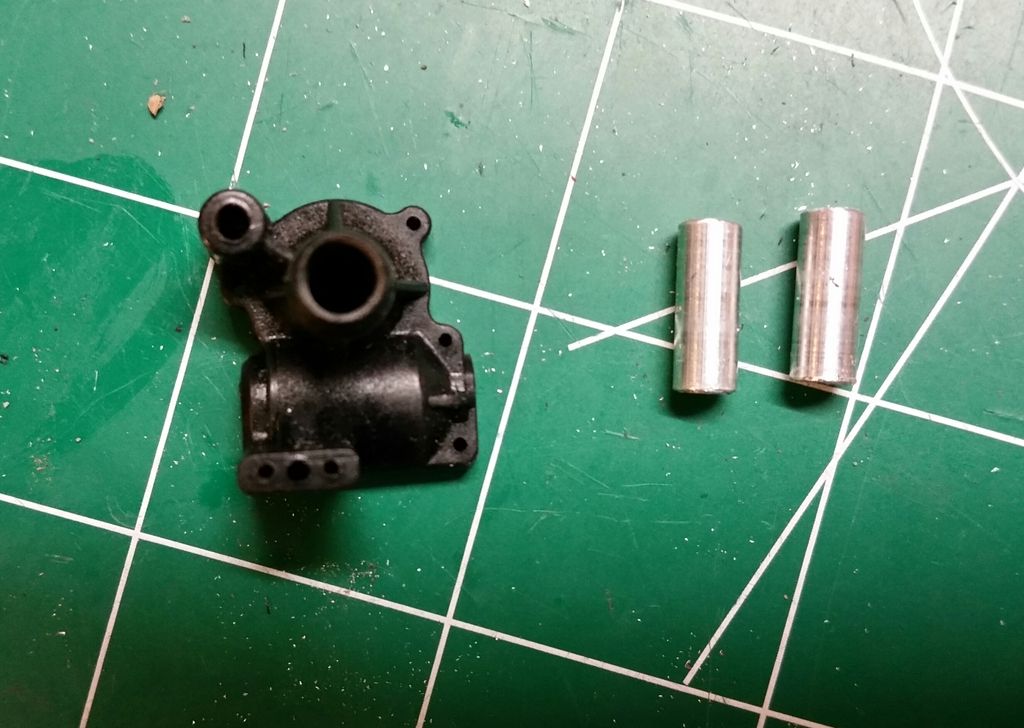 Use a vice or clamp to press it in.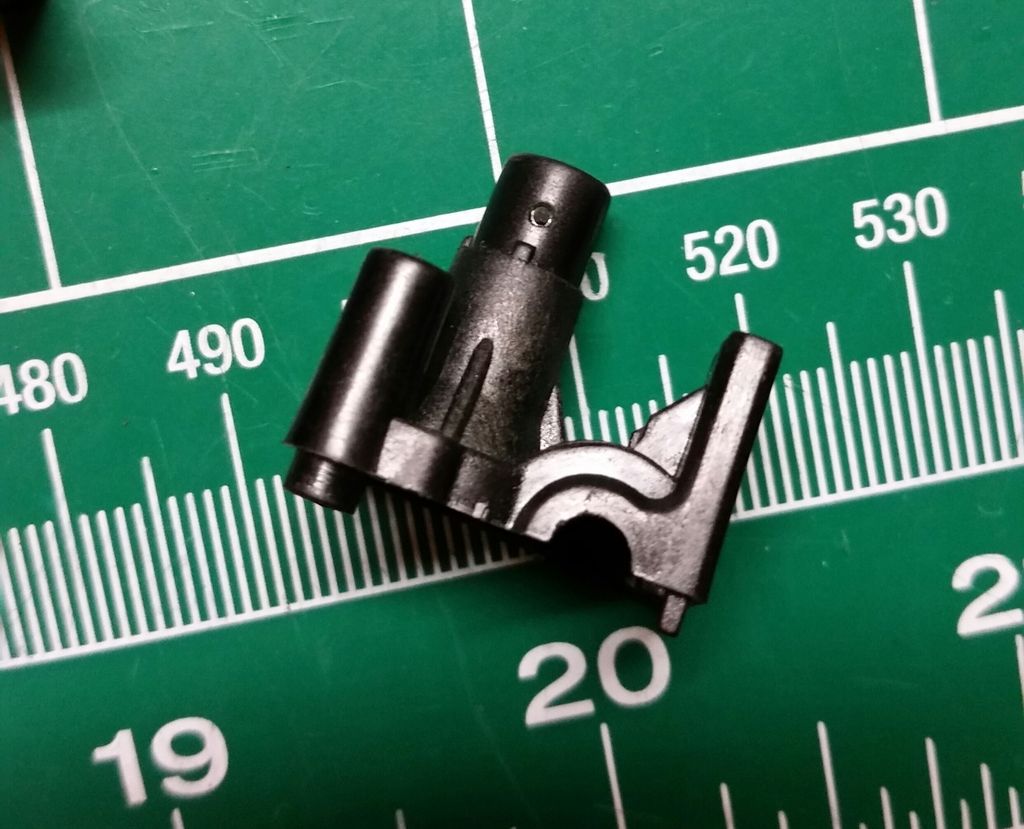 If you press the tube in far enough for the outer bearing to fit, the holes you'll need to drill are at the very end of the tube. To avoid this I used a bearing that is .5mm narrower. You could also use a micro t wheel bushing and file a bit off.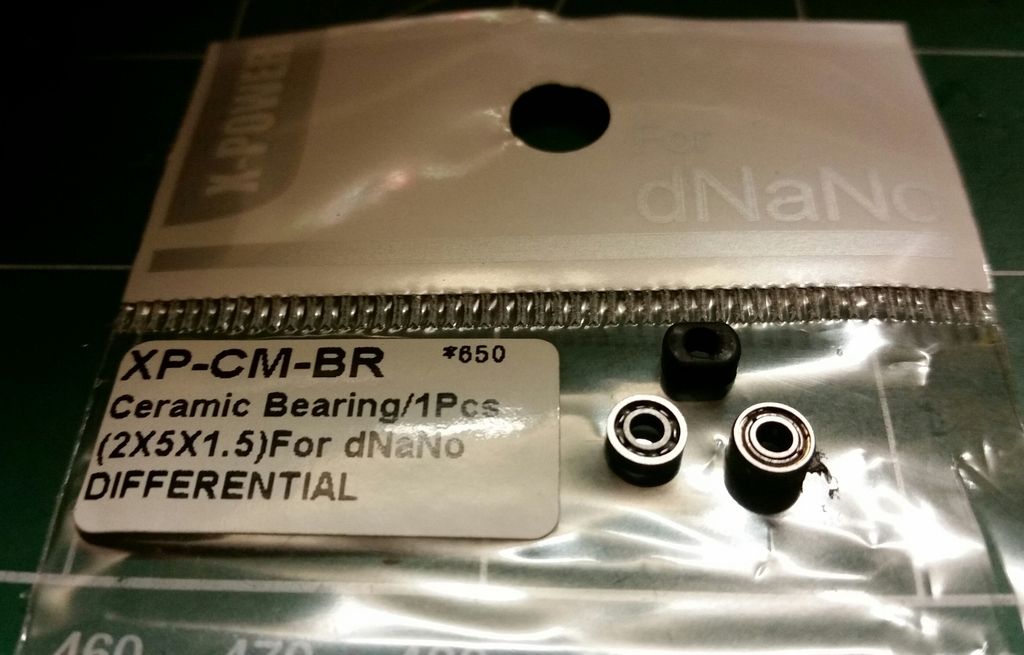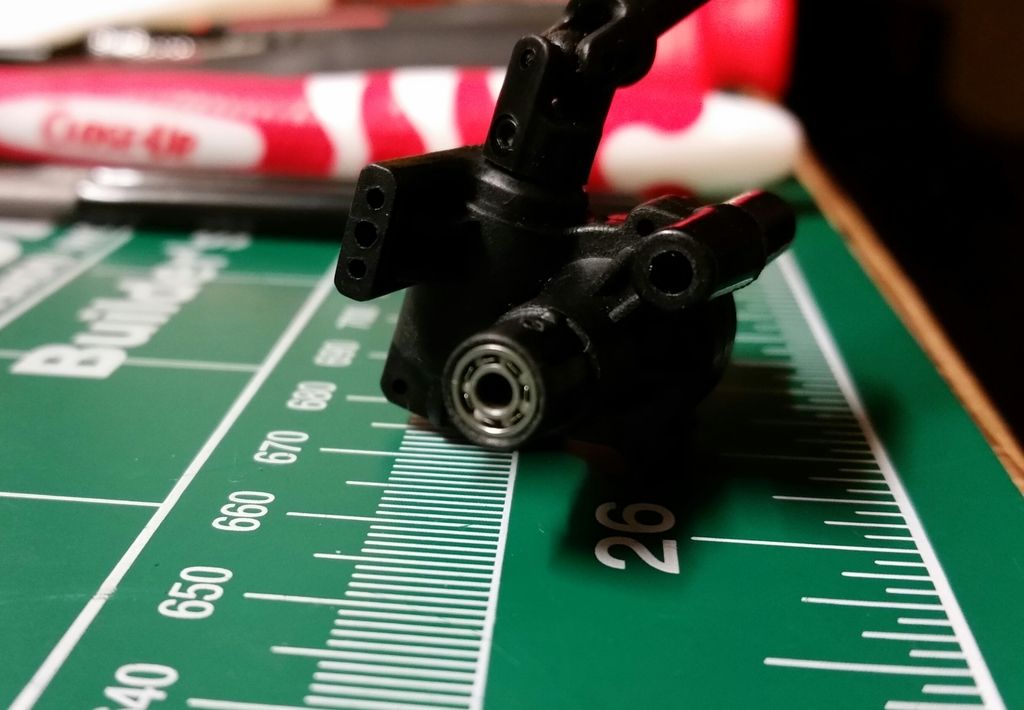 Drill holes in stock location with a small (1mm-ish) bit. Or to clock hubs and spindles, file the tabs off and drill new holes. I tapped the holes with some cutting fluid and a fresh screw.
The screws will now bite into aluminum and plastic instead of just the plastic axle housing. Way more secure, no more wobble.